Whiskey Tasting Gift Box
Everything needed to enjoy a self-guided whiskey tasting while learning the best ways to nose, taste and appreciate your whiskey.
At The Flatiron Room, and our sister venue Fine & Rare, we've served whiskey to hundreds of thousands of guests over the years. Through this experience, we've found that our guests appreciate whiskey a little more when they know more about what's in their glass – and that's our goal with this gift box.
Whether you're a novice, a connoisseur, or somewhere in between, I hope that you'll find our tasting kit to be informative, enjoyable, and most importantly, delicious.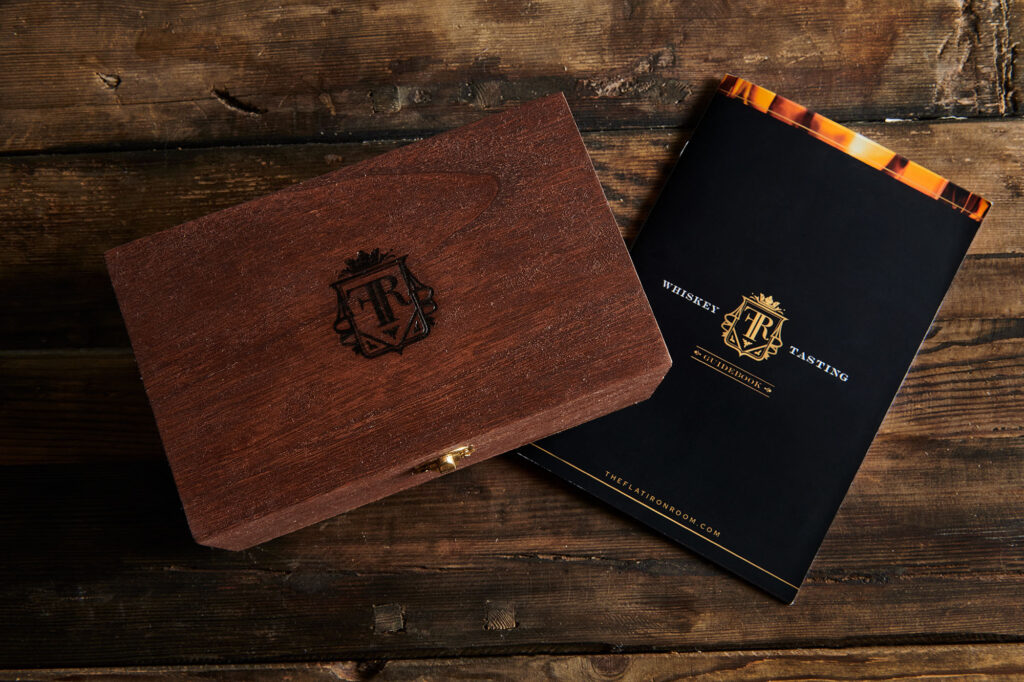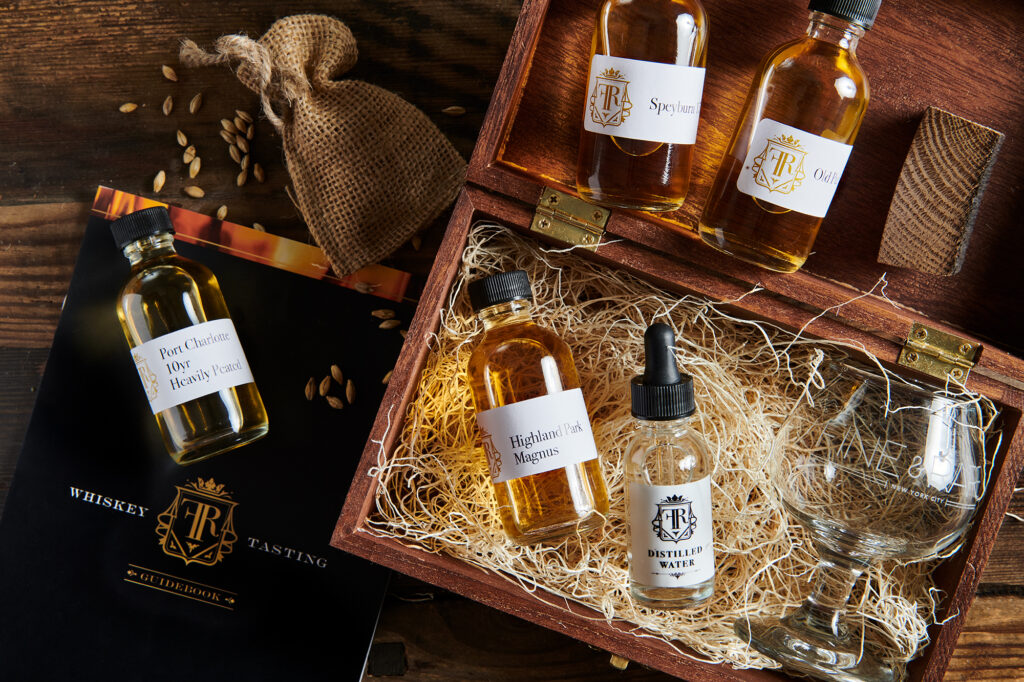 American Whiskey Tasting
INCLUDES:
Field & Sound 'Maritime' 100 pf
Milam & Greene Port Aged Rye
Westland American Single Malt
Spring 44 American Single Malt
Scotch Explorer Tasting
INCLUDES:
Glenmorangie 12 year 'Sherry'
Glenrothes 12 year
Highland Park 12 year
Port Charlotte 10 year
World Whiskey Tasting
INCLUDES:
Ohishi Sherry Cask — Japan
Starward Nova — Australian
Paul John Brilliance — Indian
Kavalan Single Malt — Taiwanese
Luxury Scotch Tasting
INCLUDES:
Craigellachie 17yr
Aberlour 18yr
Glenfarclas 21
Lagavulin 16yr